INTRODUCING OUR INSTRUCTORS

Play-Well TEKnologies has been 'Teaching Engineering to Kids' since 1995 in California. This is our fourth year offering classes in Massachusetts, and our second year in New Hampshire and Rhode Island. Our instructors have varied careers and educational backgrounds (mechanical engineering, arc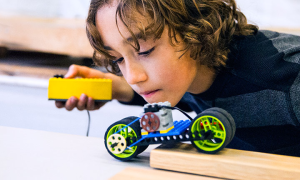 hitecture, biology, art, geology, alternative energy, civil engineering, etc.). More important, though, is that all share a common enthusiasm for kids, engineering, and LEGOTM. Students work individually, in teams, and as a group throughout the sessions. A short discussion and demonstration of the day's topic starts each meeting. Children are given a design/building assignment. The instructor will provide individual assistance and instruction and facilitate challenges, performance testing, competitions, and modifications to projects. A typical class includes approximately 15-20 minutes of instruction, 1 hour of build time, and 10-15 minutes of cleanup.
The goals of the class are to:
(1)  Develop and enhance students' problem solving and critical thinking skills
(2)  Expose children to concepts and vocabulary of Engineering, Architecture, and Physics
(3)  Provide an opportunity to have a great time with a terrific building toy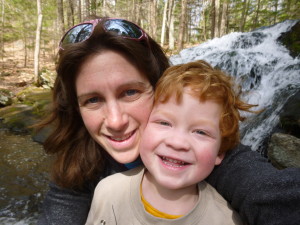 Beth Penney Hi! I am very excited to work with all of you this year. I have been teaching in a variety of capacities for the last 19 years. My work has included outdoor environmental education, after school programs, a public high school, a private high school and post-secondary education. Currently, I am a Mom of a wonderful, redheaded three year old and am also an adjunct professor at Southern New Hampshire University. I have a B.S. in Zoology and M.Ed. in Elementary and Environmental Education. My passion is for the outdoors and I enjoy spending my time in the woods or doing work on our small farm. I have always greatly enjoyed sharing my knowledge with others in a hand-on and activity based classroom, whether that is inside or outdoors.

New Hampshire Historical Society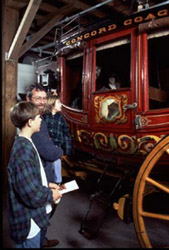 Since 1823, the New Hampshire Historical Society has been preserving our state's past and telling its rich stories to each generation. Nowhere will you find a more extensive collection of objects and archives related to New Hampshire's history.
For close to two centuries, the Society has gathered objects, books, manuscripts, and images that tell New Hampshire's story. The collections include 33,000 museum objects, 50,000 printed volumes, 2 million pages of manuscripts, 800,000 pages of newspapers, 200,000 photographic images, 10,000 broadsides and ephemera items. Ranging in date from pre-contact to the present day, the Society's holdings reflect broadly the state's economic, political, social, and cultural history. Please visit http://www.nhhistory.org/moreinfo.html
Toshihide Takekoshi is a painter and photographer based in Manchester, NH. His painting and p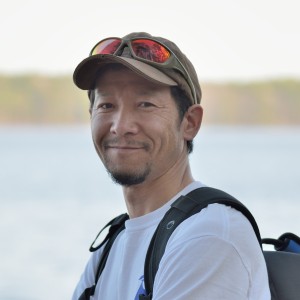 hotography are exhibited around the world and featured in various publications. He has BS from the State University of New York at New Paltz in Political Science/International Relations and minored in Fine Art. He has also completed the course of Visual Mathematics of Three Dimensions at Harvard University Extension School. Apprentice study in painting includes Lois Griffel from the Cape Cod School of Art. He has taught at Andover Public School for the Special Education Department where he was an assistant instructor for bilingual and other special needs students. He has been an instructor for "the beginners for Japanese class" at his home. Please visit his website at www.ateliertoshi.com

Rosana Baranov was born and raised in Uruguay, South America and have been spea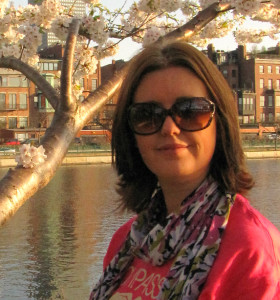 king Spanish during her whole life. She has a Bachelor in Journalism and a Master Degree in Communications Management. She has been tutoring Spanish for the past four years and found great pleasure in sharing her culture and language with others. In her free time she likes to hike, go on road trips and try new food, especially ice-cream!



Deborah Thurber has graduated from Emerson College with a Master of Arts, Theatre Education. She is the founder, teacher and director of "Project Shakespeare" education program for ages 12-19. She is developing drama curriculums, producing and directing full stage productions of Shakespeare, staged readings and an annual production of "A Christmas Carol".
Some of the numerous productions she has put on stage are:
- Hamlet, 8/2013 *A Midsummer Night's Dream, 8/20
- A Christmas Carol 12/ 201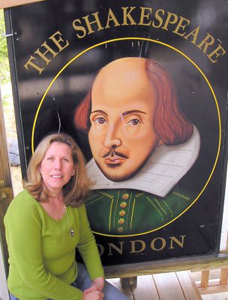 - Much Ado About Nothing 7/2
- Macbeth 7/2011
- Romeo and Juliet , 7/200
- As You Like It , 7/2008
Some of Deborah's recent accomplishments and awards:
- Royal Shakespeare Company selected Project Shakespeare's production of Hamlet to perform at their outdoor theatr, The Dell, in August 2014
- Awards: NH Theatre Award 2009– Best Director Drama/Comedy – Community "The Taming of the Shrew", Actors Circle Theatr
- State Finalist NH Educational Theatre Guild 2012 Festival Wit, ConVal Drama, ConVal High School
- Regional Finalist NH Educational Theatre Guild 2011 & 2013 Sala and The Women of Lockerbie, ConVal High School
Stephen Thurber has been teaching writing at Franklin Pierce University in Rindge for the last seen years, following ten years as a Language Arts teacher at both Nashua High Schools, North and South. Durin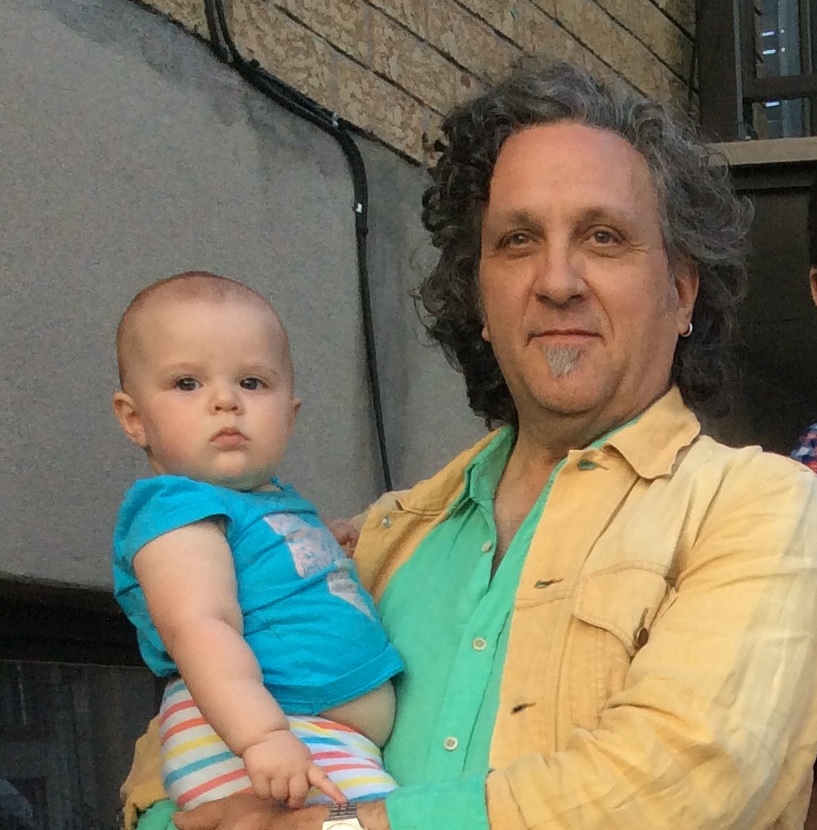 g the district's transition into the dual high school format, Steven taught seniors in the progressive SNTAS/NESA program, an initiative started by teachers to address an increasing drop-out rate and designed around the principles espoused by Ted Sizer though his writings and work with the Coalition Of Essential Schools. Steven received his under-graduate degree from Harvard University and his Masters in Education from the Harvard Graduate School of Education. Steven's first professor in Film Studies was renowned film critic and historian David Thomson, author of The Biographical History Of Film.
(Photo taken with granddaughter Sidney Josephine)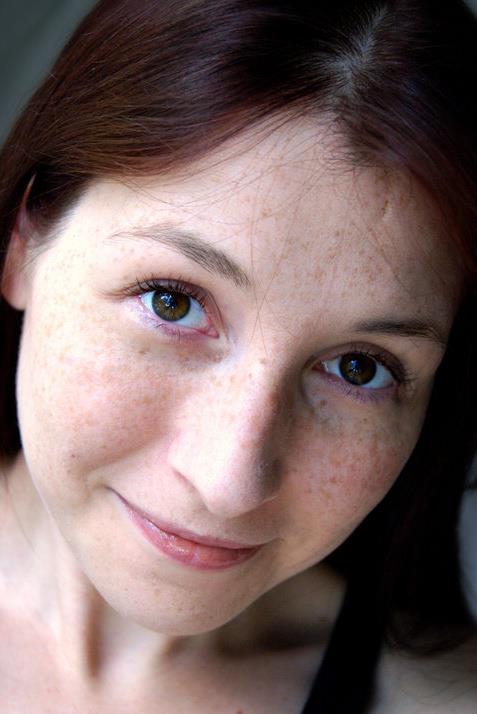 Melanie Haney earned her MFA in Creative Writing from Lesley University. She has attended writer's conferences at Breadloaf in Vermont and also Kenyon College. She was the winner of the 2006 Family Circle Magazine and the 2007 Ann Arbor Book Festival Short Story Competition. Her work has appeared in Family Circle Magazine, Eureka Literary Magazine, Relief Journal, Blue Earth Review, Word Riot, The Summerset Review, and other places, in print and online.
Treat yourself to a good read on Melanie's website: www.melaniehaney.yolasite.com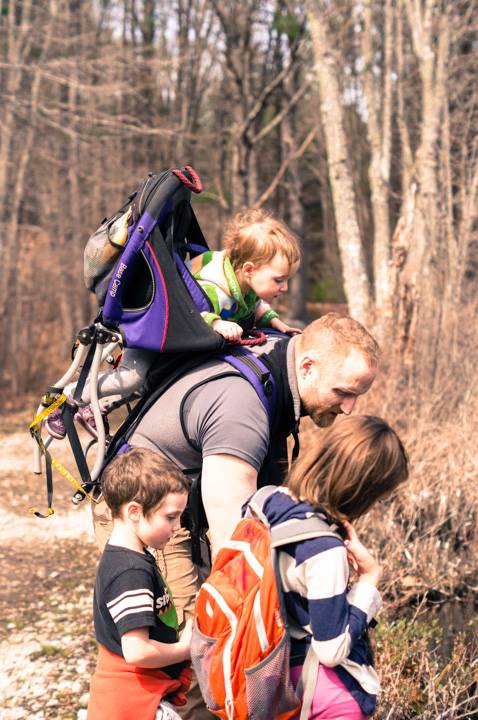 Jake King has spent thousands of hours in the wilderness, in group and solitary settings, learning and growing. He has led hundreds of youth and adult day and overnight trips, teaching wilderness survival and leadership skills and is passionate about passing this knowledge on. He is father of four, and is currently the Director of a Homeless Center as well as the owner of  a local survival and leadership school.
Jake has spent the last 15 years in social services, working with at-risk youth, the homeless, inner city adults & youth, and anyone desiring to learn about survival, stress reduction, team building, and coping techniques.
Specialties:
Cold weather survival, Knots, Map & Compass, Fire Building, Team Building, Leadership Skills, Youth Curriculum, Fitness.
Former Army Airborne Ranger
Former local Police Officer
Former Skills Clinic Coordinator for Eastern Mountain Sports
Former Youth Counselor for a local youth detention center
Former Fitness Director and Personal Trainer for area YMCAs
Current Youth Leader at a local church
Current Director of local Homeless Services Center
Current Owner / lead instructor at wilderness survival school
Training in:
Combat Lifesaver, Advanced Military Tactics & Movement, Interview & Interrogation, Incident Response to Terrorist Bombings, State and Local Anti-Terrorism Training, Critical Incident Management, FEMA National Incident Management System, Defensive Tactics, Jujitsu, Physical Fitness Management, and CPR / First Aid.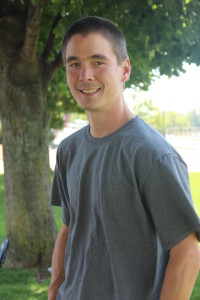 Bruce Rheaume is a student and tutor at the University of New Hampshire and is currently doing research in the microbiology lab, sequencing the genome of a bacterium from the bottom of the Pacific ocean. Bruce is in pursuit of an MD/PhD in biochemistry, and he hopes to one day run his own clinical research lab for human medicine. He is very passionate about science, research, and education, and he loves to teach. Bruce is a certified master tutor by the College Reading and Learning Association (CRLA), and has spent the past year tutoring chemistry, physics, biology, and writing (particularly for the sciences).
Darren Tapp earned his Ph.D. in Algebraic Geometry from Purdue University in 2007. He has since spent many years teaching math at several levels in several colleges and universities. Darren has noticed many of his adult students have high levels of math anxiety. Perplexed by this being such a common occurrence, he began to develop an anxiety free math curriculum, targeted for beginning learners. Education of this curriculum began it November 2014. The results have been enjoyed by student and parent alike. Darren currently teaches graduate courses for SNHU, and provides consulting services for  medium sized business.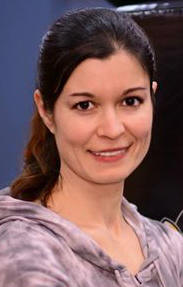 Diana Erickson is originally from Russia. Chess is one of the most popular and favorite games in the country where she grew up. Diana has been studying the game of chess since she was 5 years old. Now, it's a favorite family game at her household. She has 3 children (6, 8 and 10 years old). Her enthusiasm for the game extends beyond its rules and strategies, to how those skills can be applied to life. Diana is a second degree Black Belt in Taekwondo and uses the mental combat techniques of chess in self-defense and sparring.
Diana graduated with honors from the Department of Social Technologies at the Far Eastern State Technical University (Vladovostok, Russia). After receiving her diploma, Diana won a scholarship to study Political Science at St. Michael's College in Vermont. Upon her return to Russia, Diana taught sociology, psychology and political science at FESTU and then earned her PhD of Social Sciences at Ural State University (Ekaterinburg). Since moving to NH, Diana has focused on her family. She is currently a chess instructor at Russian School of Language, Literature and Arts.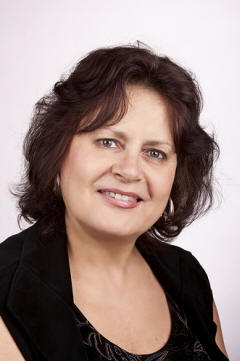 Marie Mendelow has been teaching piano and percussion for over thirty years on four different continents. She received her collegiate training in her native South Africa at Witswatersrand University and completed all the piano examinations through the Royal Schools of Music, London. She studied piano under Dr. Adolph Hallis, a World Master, and was invited at the age of seventeen to join the Primary Orchestra of South Africa (SABC Orchestra), where she performed weekly on national television as one of their four percussionists. She has served on the faculty of the Orange Free State University, and has been living and teaching piano and percussion in New Hampshire since 1991.
Being from South Africa, Marie honors the authentic integrity of West African musical arts by bringing the drum and percussion music of Africa for the enjoyment of people of all ages. She loves to share her knowledge and appreciation of these traditions by celebrating these beautiful and ancient music forms with various audiences.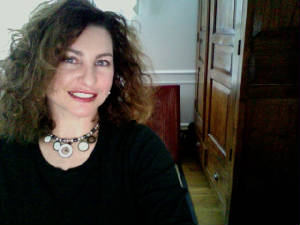 Anne Thenin is the Managing Director and Founder of Bonjour Les Kids ©, leveraging a very innovative curriculum based on the proven method of learning through play and complete immersion with French native speakers. Anne has a Master in French Literature received with distinction from Paris X University, as well as a CAPES in French Literature from the Versaille Teaching Academy. Mom of three bilingual children, Anne has understood the importance of learning a second language through the early years. She loves teaching preschoolers because exposure to a foreign language should begin as early as possible.
Kelli Brown has always loved the arts. The arts have always been a means to understanding the world to her. She has played piano since the age of eight years. She began teaching piano lessons a few years after completing her BA. She also taught Kindermusik at Starbird Music Shop and Portland Conservatory of Music in Maine. In New Hampshire, she has taught piano lessons and early childhood music since 1999. Folk music is a powerful medium for learning about history and cultures. Kelli is delighted to share songs and stories with learners.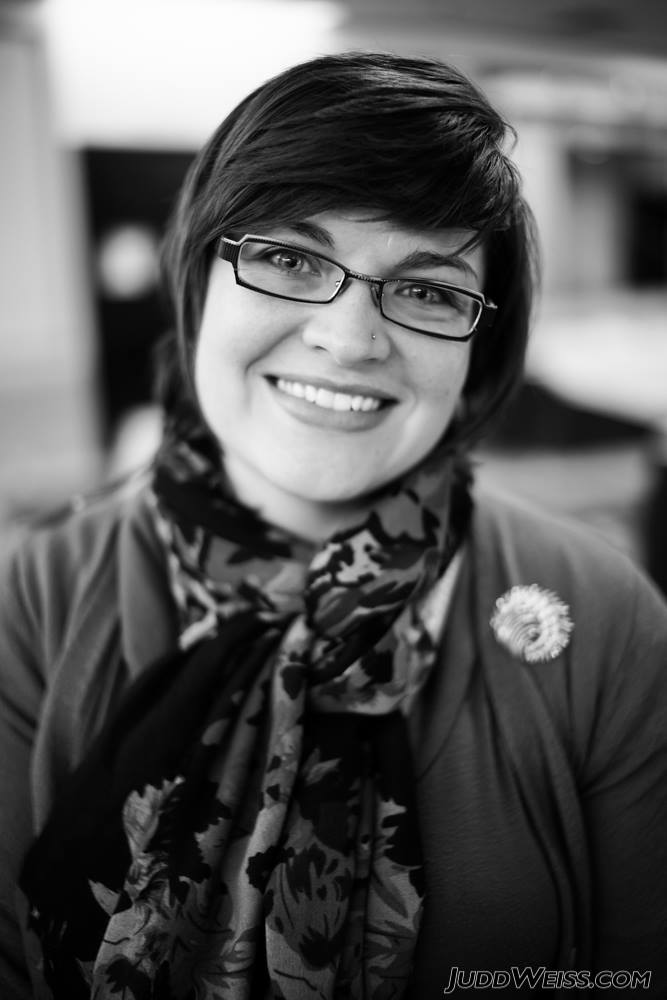 Laura Katherine Bennett was homeschooled from 2nd-12th grade and loved every minute of it. Given the flexibility to learn what interested her, when, where, and how, Laura spent much of her childhood and adolescence practicing piano until the wee hours of the night and reading prolifically on the porch. She began learning German at age 14 and simply never stopped. Laura has lived in 3 different regions of Germany for a total of 18 months and earned a master's in German from the University of Nebraska-Lincoln. She has been teaching and tutoring German for nearly a decade, including founding and operating her own foreign language education business in Fargo, ND. Laura designed her business' curriculum and offered classes in German, French, Spanish, ASL, and Mandarin to over 600 elementary school students. A recent transplant to Manchester, Laura is passionate about inspiring local homeschoolers who share her same love of world-travel and the arts. Laura's other interests include swing dancing, interior design, baking, vintage fashion, and board games. She lives with her husband, hundreds of books, and lots of purple petunias.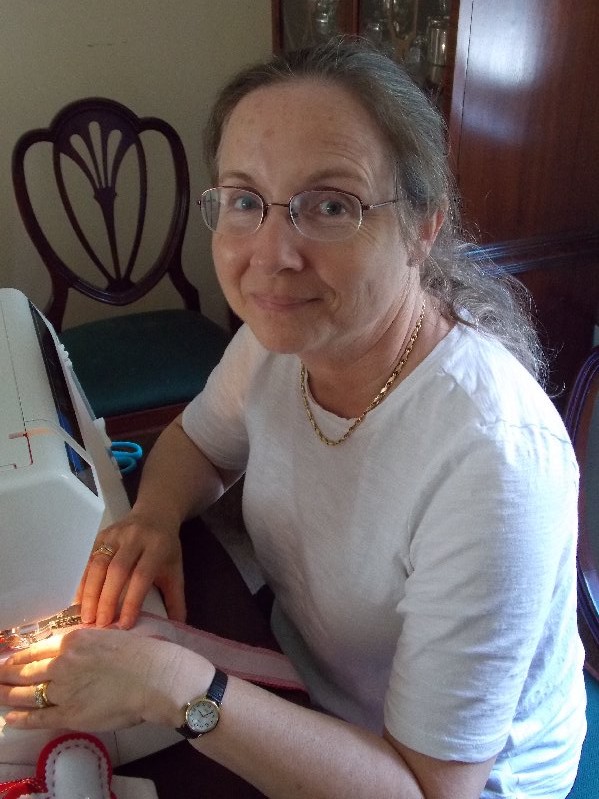 Clare Collins  is a fellow home schooling mother of four who, as the third generation of a family of seamstresses and crafts women, cannot remember not knowing how to sew. Her favorite class in elementary school was the embroidery class in which the teacher would read aloud while the students stitched. In high school, she mastered further sewing skills while each class made different features of school uniforms for children in Africa. She made most of her clothes in college and even made her own wedding dress. When she realized none of her friends could sew, and therefore that none of their children would have a means of learning, she started a sewing class in an elementary school in Massachusetts. These days her great enthusiasm is for upcycling old clothes and linens in what she calls "cheating at sewing", and she is very excited to pass on to children and their parents these skills and the joy of making useful things .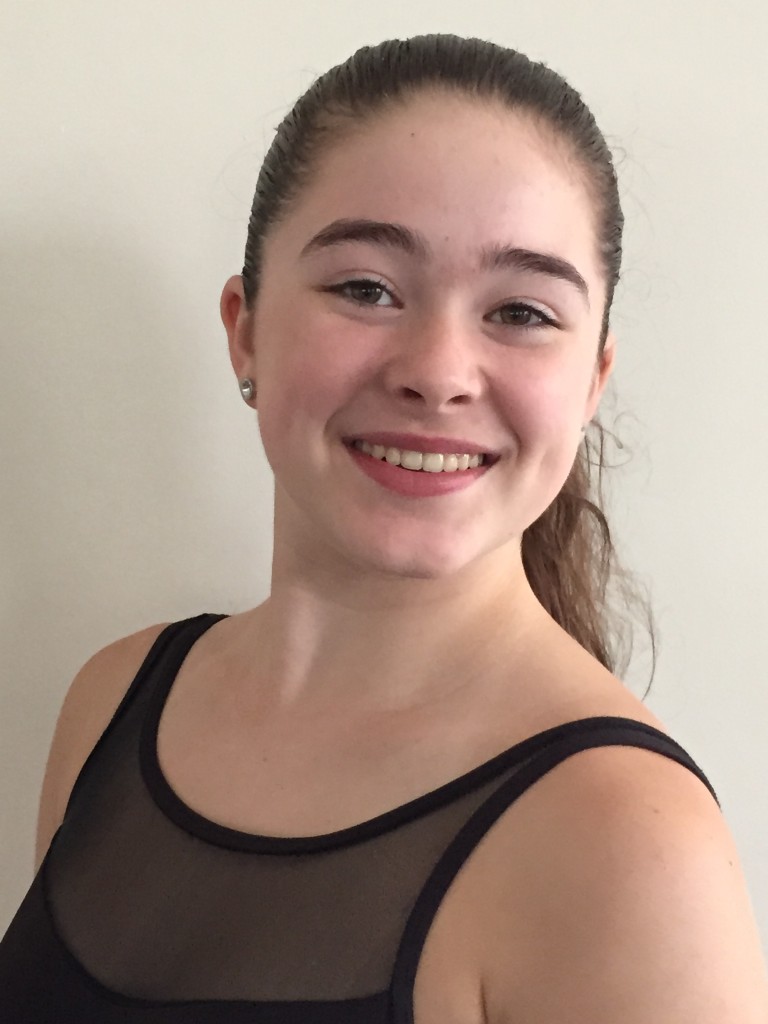 Genevieve Kuhlmann has been training in dance for 11 years in ballet, pointe, jazz, hip hop, lyrical, modern and contemporary. She has performed in ballet productions of "The Nutcracker" and "A Midsummer Night's Dream", and in many performances of original choreography.  She has attended ballet and jazz intensives with the Joffrey Ballet School , and master classes at the Boston Ballet School.  She is currently training and performing with Dimensions in Dance and Ballet Misha in Manchester, NH.  Her favorite forms of dance are ballet and jazz/hip hop.   
Valerie Gilfeather has been teaching music for nearly 20 years.  She is trained and experienced in parent-child classes for infants and toddlers, as well as classes for children up to age 6.  Valerie has taught her classes at performing arts schools, dance studios, and daycare centers, including a program for teen parents.  Valerie currently teaches music and other enrichment classes at the MetroWest YMCA.
Program Coordinators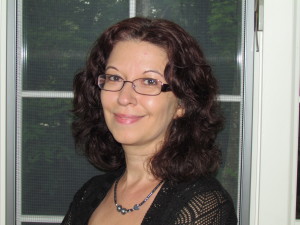 Cristina Drondoe is the Founder and Director of Mosaic Explore – youth enrichment program. Cristina has a Bachelor and Master degree in Computer Science from "Politehnica" University of Bucharest, Romania, a Master of Business Administration from Rivier College, and completed a 9 month Montessori Lower Elementary Program with North American Montessori Center. In the past she has worked in research, programming and product development, teaching and tutoring. She lives in Bedford, NH with her husband and two children, Ilinca and Luca, whom she homeschools.